Download – My Thinking Mind eBooks
To download each eBook 'right-click' on each eBook image and select 'save as'.
The format of each book is PDF. If you don't have a PDF reader you can download a free one here.
Scroll to the bottom of this page for recommendations on the best setup to read these eBooks.
.
.
.
.
Tips and Recommendations
For best viewing set your PDF reader software to '2 page' view. The books are designed to be read with the text and picture page of the same colour side by side.
How to set the view to '2 page' in adobe acrobat reader: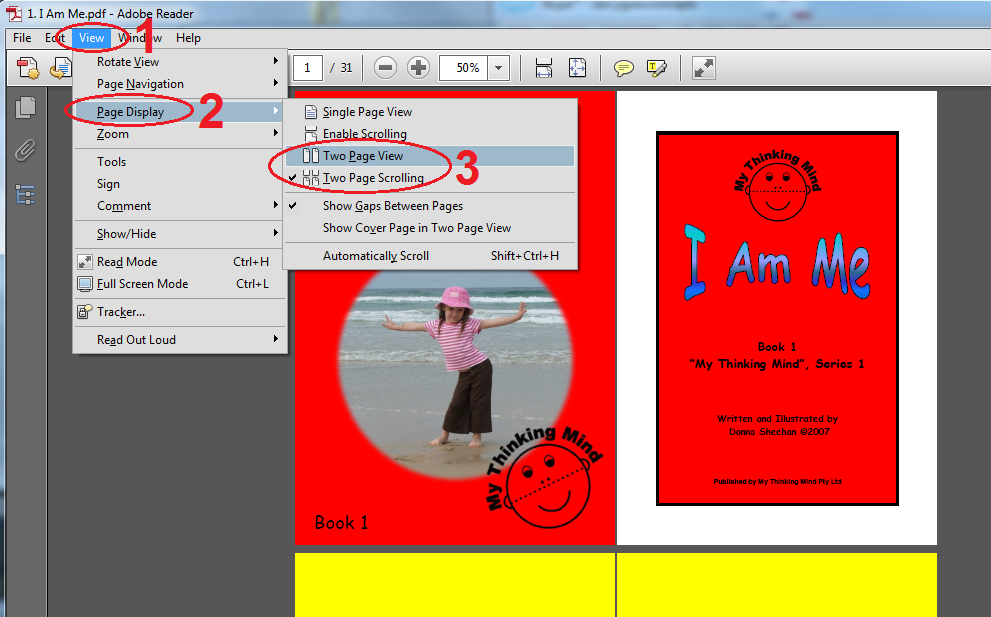 .
The pages should look like this with the colours matched: